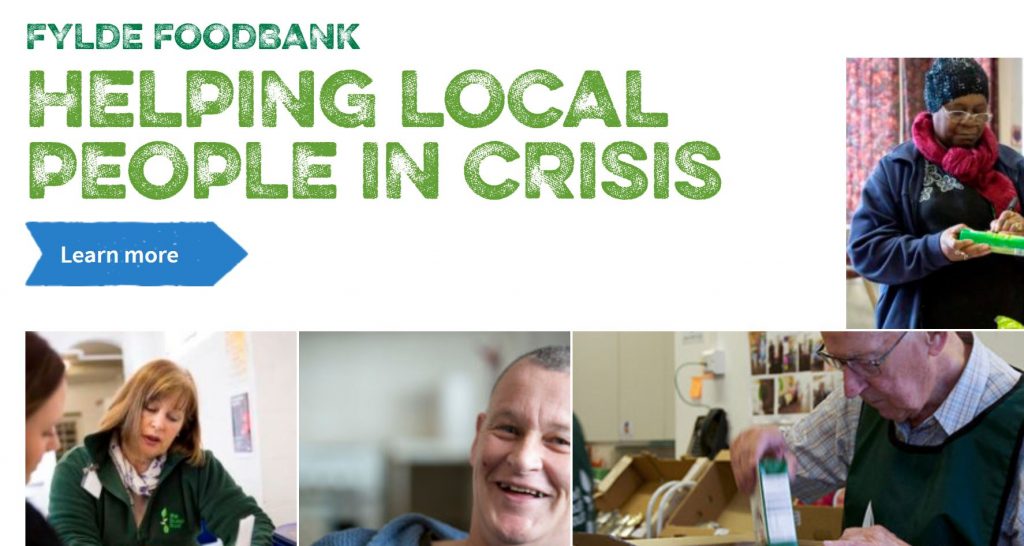 The Fylde Foodbank Depot at Kirkham is based at the CAB Office in Moor St. and serves all of the Rural Fylde. It has a limited stock of mainly store cupboard (long- life) foodstuffs and basic toiletries donated by the good people of this area.
Its aim is to provide food parcels to households who, literally, have no money for food, in circumstances like the failure of payment of a major benefit, job loss without severance pay, flight from domestic violence etc.
Anyone with a genuine food crisis requiring help from the Foodbank should call Linda on 07592542670 or 01772 683929 or e-mail demmingfield@talktalk.net before calling at the CAB Office.
The Foodbank is currently open from 10.30 to 2.00 on Mondays and Fridays.
Full details can be found on the Fylde Food bank website
Please note the Foodbank would not issue parcels to those who have the means to buy food, but cannot get out because they are self-isolating during the present virus crisis.
This latter group will be helped through a Council-run Hub based at Kirkham Community Centre which should go operational later in week commencing 30th March (live contact number 01253 658448 – available 9.00-5.00).