Events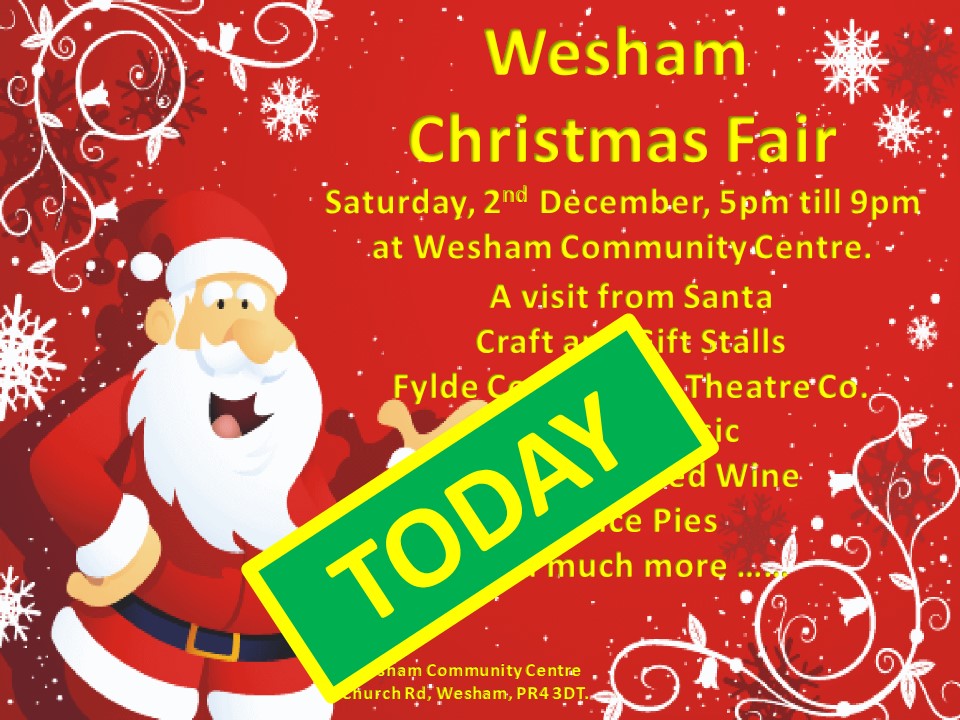 Wesham Christmas Fair
So where can you take your kids to see Santa for FREE and get a little something from him FREE too ?
Where can you grab some mulled wine for just £1.50 and get a FREE mince pie ?
Where can you buy your Christmas gifts, from dog collars to fairy doors, jewellery to clothing, sweets, cards, toys, bags, cushions and so much more WITHOUT having to endure the Replacement Bus service ?
Where can you see how Christmas used to be celebrated for FREE and see festive snippets from The Fylde Youth Theatre?
Plus we have licensed bar open too !
Its all on today at Wesham Community Centre for the Wesham Christmas Fair.
Doors open at 5 ! Hope to see you there 
🙂
#community #wesham #christmasfair #santa #freeentry#itsdecemberalready